On May 18th IE Net Impact club hosted IE Global Village 2017. The atmosphere was electric as participants ate their way around the world, swayed to music from all corners of the globe, admired the talent of those who rocked the stage, and learned about the countries IE students call home. Read more about the event HERE and don't forget to see the PHOTOS!
Formentera's Save Posidonia Project was pleased to be invited by IE's Net Impact club to participate in Global Village! As many of you requested additional information, we are pleased to provide it HERE.

IE Gastronomy initiative
We would like to tell you about the new IE Gastronomy website, an initiative centered on the principles of Management, Nutrition & Welfare. The idea behind IE Gastronomy is to share gastronomic experiences and the benefits they bring at both, a personal and professional level, including our students, our more than 50,000 alumni, and everyone with links to our key sponsor´s and other collaborating companies. Read more about the initiative HERE.
CAMPUS LIFE SPOTLIGHT

Meet Concepción Galdón, IE University's Social Innovation Director/Academic Lead
Concepción is IE University's Social Innovation Director/Academic Lead and professor of Entrepreneurship and Innovation. Concepción is also President of the social Venture Puentes Global, which she co-founded in 2009, member of Ashoka Spain's Venture Board and of the board of Harvard Kennedy School Spain Alumni Network. She is an Economist by Universidad Autónoma de Madrid, holds a Master in Public Administration and International Development by Harvard Kennedy School and a PhD in International Economy and Development by Universidad Complutense de Madrid. Her past professional experience includes the foundation of an NGO, UN's Procurement Service, Santander Bank's Latin America Division and Liberia's Government under Ellen Johnson-Sirleaf, Nobel Peace Prize 2011.
IE STORIES
Cynthia Mburu: "No day is ever the same in IE"
"No day is ever the same in IE when you have over 40 nationalities in one class. In my last five months as a student, I have forged new friendships, learnt about new cultures, cultivated trust in teamwork, understood more about myself and most importantly, I have learnt that making mistakes is the best way to grow." To read Cynthia's story, click HERE.

Game Plan - Strategy talks with industry thought leaders
June 5, 2017. IE Strategy Club.
Come and join the IE Strategy Club Event. Four regarded thought leaders in Strategy from Boeing, Amadeus, IAG fine foods and Canard Drones will come and speak. During this exciting event the IE Strategy club will kick off by hosting a panel discussion. After that, the floor is open and the crowd can ask questions. The whole event will last approximately one hour. After the event, there will be a networking opportunity at Selfie. We look forward to seeing you in great numbers.

Introducing the new IE Automotive Club
June 5, 2017. IE Automotive Club.
We are reviving this amazing club for people who are passionate about vehicles. We will discuss coming activities and we will count with the participation of key collaborators.


Chinese-Spanish Economic Cooperation Forum -Emerging Opportunities Under Belt and Road Initiative of China
Jun 7, 2017. IE China Club Madrid Chapter.
The Belt and Road Initiative of China, announced by current President of the China Xi Jinping, is seen as a force to advance globalization and open trade and enhance cooperation among countries, mainly between Asia and Europe. It is important to understand its global impact, as well as the opportunities it brings to Chinese-Spanish economic cooperation, especially after the participation of Spanish Prime-Minister in the Belt and Road Forum held in Beijing. Major executives and professional of various Spanish and Chinese companies, professors, students are attending the event. Your presence will make the event a grand success.
Indian Business: Opportunities and Challenges By Prof.Shailendra Kumar Rai, Ph.D from Leipzig Graduate School of Management
Jun 8, 2017. IE India Club Madrid Chapter.
Prof.Kumar, specialized in wide range of Finance related topics, will present a lecture on Indian Business: Opportunities and Challenges. The lecture is not only for Indian students but also for any student who is interested in Finance related topics and learning more about the opportunities in India. This event could be of great interest to all those students who are looking for a career in India and especially those who want to establish their business in India.

Startup Weekend Madrid Uni Edition
Jun 9-11, 2017. IE Entrepreneurship Club.
Startup Weekend Uni Edition is a weekend event where you can pitch your ideas, choose a team and create a company from scratch with the help and support of coaches that are experienced entrepreneurs. At the end of the weekend, judges will consider the work and name 3 winners! It is the best experience to start your company and know what it actually takes to start a company. It's a great way to learn but also to meet new people and get some work experience! visit the Facebook page for tickets and more info: Startup Weekend Madrid Uni Edition.

IE Ethical Fashion 2017
June 13, 2017. IE Net Impact Club.
Ethical fashion represents an approach to the design, sourcing and manufacture of clothing which maximizes benefits to people and communities while minimizing impact on the environment. Join us for a trunk show, to learn what companies are currently doing and where this industry is headed in the future! Space is limited to 60, so be sure to reserve your spot here. Participating companies: We Are Knitters, Hemper, Miemana, Upcyclick & IE Startups!!!
Fore more information please check our website


Career in FMCG: Nestlé Insider
Jun 15, 2017. IE FMCG Club.
Are you interested to understand more about the food industry and to become a better candidate? Are you interested to know more about the opportunities from one of the most sustainable food company which had just announced to create 2900 jobs in Latin America? Please join as for our insider series to explore the Nestle culture, tips and experience of rotational graduation program and undergraduate opportunities. Our speakers will share his insight and opportunities from Nestle recruitment team.

IE Summer School
Apply before June 19.
Would your friends dare to change the way they see the world? IE Summer School is an innovative 3-week program in July, 3rd to 21st, that gives the chance to specialize in International Politics, Economics and Management, International Finance, Entrepreneurship, Marketing and Communication, Global Law, or Innovation and Technology, with optional language classes. Bring your friends and benefit them with a upto 30 % discount over the tuition fee of the IE Summer School! Want some more tips? Please email iesummer.school@ie.edu

LGBT@Work Conference 2017
June 29, 2017. IEOut Club.
Leading LGBT professionals from around the world will share their company's best practices, present insight reports, and walk us through their own personal coming out journeys, sharing what it means to be LGBT in the industries they represent. This year's conference hosts a gender-balanced, LGBTQ+ representative and globally diverse line-up of speakers from companies such as Google, P&G, McKinsey, Lufthansa, among others.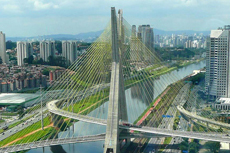 Brazil Private Equity & Co-Investing in Infrastructure
June 1, 2017. IE Brazil Club Madrid Chapter & VC&PE Club.
The IE Venture Capital & Private Equity Club and Brazil Club are pleased to invite you to Brazil Private Equity & Co-Investing in Infrastructure. The event will bring together two highly regarded industry leaders from Brazil and Spain, who will share their perspectives.
This is an excellent opportunity to learn about the dynamics of private equity investing in an emerging market such as Brazil, understanding both challenges and opportunities. There will also be the chance for Q&A and networking – and to benefit from advice on how to transition into the industry.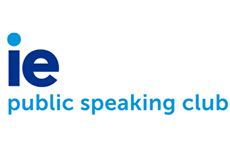 PechaKucha 20x20 Round 5
June 2, 2017. IE Public Speaking Club.
On the first floor of MM 31, in Room 103 the IE Public Speaking Club will be meeting on Friday, 2nd June from 4 pm to 6 pm. The club holds its general meeting, an open session for newcomers and regular members. Each meeting the club explores a new theme of public speaking. This Friday we will be focusing on "PechaKucha 20x20". The club is a platform which provides amateur speakers a place to overcome their natural fear of public speaking and for more confident speakers a chance to learn proper technique.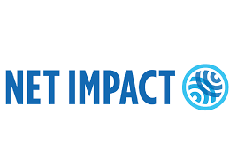 Recruitment for Ethical Fashion Event
Deadline June 2, 2017. IE Net Impact Club.
IE Net Impact is recruting models of all genders and nationalities to participate in our Ethical Fashion Trunk Show on June 13th. Send your application now to mehrad@students.ie.edu mentioning your: gender; height; country of origin and section/program at IE.
We are looking for students that are committed and available for rehearsal once a week during the next weeks and on the day of the event.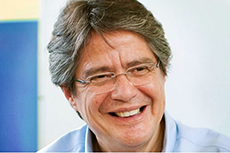 Charla Guillermo Lasso Mendoza
June 5, 2017. IE Ecuador Club Madrid Chapter.

El ex candidato a la presidencia del Ecuador nos visita para darnos una charla muy interesante titulada: "Experiencias de una campaña presidencial en tiempos de crisis democrática".
IE Communication Day
June 7, 2017. IE Communication Club.
The IE Communication Club is looking forward to welcoming you to the most important event of the year: The IE COMMUNICATION DAY! The event includes company presentations, panel discussions and networking sessions, with leading experts across various sectors sharing their experiences and valuable industry insights. The Communication Day offers a unique opportunity for participants to engage with professionals and build an exceptional network. Join us at the IE Communication Day! Get your ticket now!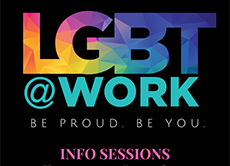 LGBT@Work Info Meeting - Mandatory for Members
June 8, 2017. IEOut Club.
IEOut Club will be holding a mandatory LGBT@Work info session for all club members on Thursday, June 8th. To accommodate all schedules, two sessions will be held in room MM103: 3-4pm & 7-8pm. This meeting is also open to all IE Business School students and community members who would like to learn more information or volunteer for the 11th Annual LGBT@Work Conference, taking place on June 29th during Madrid's Historic World Pride Week. More info about the conference HERE.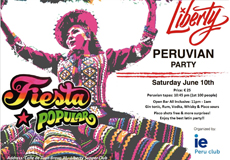 Peruvian Party
June 10, 2017. IE Peru Club Madrid Chapter.
IE Peru club invite you to the best PERUVIAN PARTY. Latin music, pisco sour, pisco shots, Peruvian tapas, and more. All-inclusive Open bar from 11:00 to 1:00 am. It cannot be missed! Saturday June 10th in Juan Bravo 31, Liberty Supper Club. Tickets is available with Peruvian IE students and at the Launch Pad. See you all there in the best party!!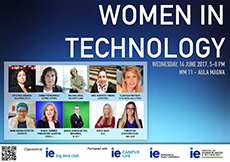 Women in Technology
June 14, 2017. IE Big Data Club.
In today's marketplace, two paths are becoming more prominent in the career paths of Women In Technology: the corporate track and the entrepreneurship track. Come hear from leaders who are creating waves in the tech industry. Speakers from SopraSteria, Inteligenz, Google, Mastercard, MTech, Conento, Datatons, R-Ladies Madrid, Alto Data Analytics, SAP, Nielsen and IE will share their views on the topic.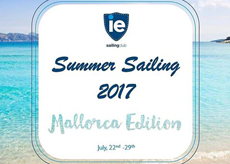 IE Summer Sailing 2017 - Mallorca Edition
July 22-29, 2017. IE Sailing Club.
Are you ready for the vacations of a lifetime? Join us this summer for an amazing week of sailing and fun! Please check the detailed program at clubs.ie.edu/iesailing. Buy your ticket before it sells out!!