| | |
| --- | --- |
| If you have trouble viewing this email clic here | |
May 2013
Newsletter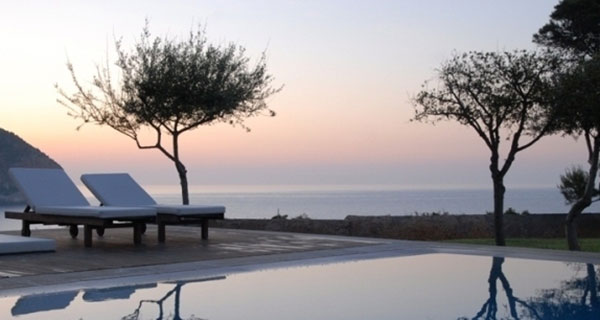 when an experience becomes memoraBLE
the four factors
What determines whether the purchase of a product becomes a memorable experience that will help strengthen the bond between brand and consumer?
Analysing the latest international studies published on "consumer experience", four main factors stand out: (1) Technology as a tool for adding value to a product or service, (2) The level of customisation of the service or product before, during and after the buying process, (3) The extent and form of customer interaction, viewing all customer contact as an opportunity for the customer to have a "memorable experience", and (4) The "WOW moments", situations where customer expectations are greatly exceeded, causing them surprise and satisfaction.
Over the past month, Maria Eugenia Girón, profesor at IE and Executive Director of The Premium and Prestige Business Observatory, and Jose Luiz Ibañez , the principal investigator, have conducted interviews with experts from several sectors and industries (travel, health, banking, catering and hospitality, luxury goods buying,...) to gain more insight into how these factors are managed and translate into each of these industries.
Get to know the most remarkable messages of these experts.
** Our thanks to In (Daniel) Yoo, student at Instituto de Empresa, to analyze and collect the international articles published on "Customer Experience" and define the main factors affecting the level of customer satisfaction in various industries.

in Financial services industry
according to

Andrew Miles

Head of Priceless Cities Europe - MasterCard

"A memorable experience implies learning, discovering. Spreading the word is part of the experience. It gives longevity to the experience."

"TECHNOLOGY is an enabler."

"CUSTOMISATION has two faces: (a) exclusivity and (b) attuned to my interest and needs."

"Different segment value different issues."

in hospitality industry
according to

Carlota Mateos and Isabel Molins
Founder Members - Rusticae - The Goodlife Company.
"CUSTOMISATION . Thanks to applied technology, we can discover in detail the tastes of our customers. So the goal is to offer each customer an ad hoc experience.
For example, knowing what our customer drinks, with or without ice, any particular tastes... and offering it proactively.
The next step in personalising further is Specialisation: customising the offer (not focusing on the customer but on the offer as such). A clear example is that being a boutique hotel is now a commodity. The experience concept has become trivialized, and it now requires a lot of creativity and passion, needs to be reinvented, so as not to be ordinary."
"INTERACTION WITH THE CUSTOMER. We talk to the customer to measure how satisfied he or she is. The experience improves if we offer the chance for customers to complain."
*Picture above: a personal WOW experience considered for Carlota and Isabel at Rusticae Hotel Can Simoneta, Mallorca.

in personal luxury
according to

Philippe Guillaumet

Honorary Consul of Monaco in Madrid and Business Advisor.

Specific nature of the sector:
"In the luxury market there are CUSTOMERS, not consumers."


CUSTOMISATION / INTERACTION WITH THE CUSTOMER:
To surprise customers, we need to find out as much as possible about their inner selves, and stay one step ahead of their wishes. Interaction must be complete and constant.
The store must convey the brand's DNA, with spacious architecture and perfectly conditioned decor that is in line with the philosophy of the brand signature.
MEMORABLE EXPERIENCE:
It is a combination of several factors:
Constant personalised treatment, adapted to the customer culture, which includes elements that will surprise and that appeal to their tastes or most private circumstances, in a perfect setting that transmits the values of the brand.
according to

Montse Cuesta
Director - AD magazine
"Ikea has helped decor to become educational and fun, and the new antiquarians of the twentieth century have professionalised the world of decoration. They use new technologies, makes themselves known, change opinions and help one to choose".

TECHNOLOGY:
- As a means of information: it has helped in terms of searching for information, objects, sales outlets, better prices and even sales.
- From a functional point of view: we have incorporated technology into our homes, which has led to a change in human relationships at home.
* Also used as a strategic medium for selling exclusive products (Hermes sold a limited edition scarf exclusively online).

in health industry
according to

Maria Cordón

CEO - grupo Quirón

Specific nature of the sector:
"We are offering an alternative service that has to be valued highly enough for people to pay twice for a service, making a copayment through an insurance company or directly as a private patient. Differentiation is fundamental to this."


MEMORABLE EXPERIENCE in health services:
- Patients are weak, insecure and ill when they arrive.
- Their expectation is to be cured.
- What becomes memorable or exceeds their expectations is related to PERSONALISED TREATMENT and the hospital CATERING service.



in gourmet industry
according to

Rafael Ansón

President - Real Academia de Gastronomía Española

Specific nature of the sector:
"What defines a memorable experience in the first instance is thinking that what you do, very few others can do (exclusivity)."


INTERACTION WITH THE CUSTOMER:
A constant explanation or information about what customers are going to do is more important than what they actually do. This is because the most important thing about a memorable experience is precisely to explain it to people.
For example, going to Bulli is a memorable experience, whether or not you like the food so much, due to the difficulty of getting a table there.
It is the advantage of creating a buzz.
We generate excitement and make the experience memorable from the moment the PR woman meets with you and explains that you are going to have a memorable experience, giving you a series of information.
MEMORABLE EXPERIENCE in gastronomy:
- Experience is something you do, not dream about.
- And it is also unique.
- Surprises are what generate excitement. And that normally occurs the first time.
- And most importantly, you can talk about it. Very important!


"Happiness is a combination of several things. The first thing that makes you happy is company. The next thing is food. And thirdly, the atmosphere."
in travelling industry
according to

Sandra del Río

Director - Traveller magazine

TECHNOLOGY:
- It is the information medium for defining a trip.
- It is the medium for sharing opinions, experiences and suggestions.
- It helps to make something fashionable and create a trend.
- It is a medium for buying.
CUSTOMISATION
"There is no such thing as a bad destination. There is only a poorly targeted destination."
Customisation is done by the luxury or elitist travel agency.
Customers want to feel looked after and pampered. Attending to the details.
MEMORABLE EXPERIENCE:
It depends on the consumer's expectations. Two types of WOW factor:
- Immediate: upon seeing something shocking or striking.
- Post: those that stay with you afterwards, and awaken a spiritual sense in people.
When an experience is memorable, the profitability of the emotional journey is long-lasting.
according to

Javier Arredondo

Director - Editorial Mapas

Specific nature of the sector:
"When it comes to travel, people seek experiences they can talk and boast about".
INTERACTION WITH THE CUSTOMER:
Information is important in the three phases of travel: pre, during and post (network of experts).
How one is treated at every moment contributes to how positive and memorable the experience is.
Time is another relevant factor in travel that should be respected, as it is limited.
Access, as a means of achieving something exclusive (through a contact). People want what is within difficult reach of the general public; it is what makes them feel special. The height of prestige is getting what cannot be bought with money, but through contacts/ information.

landing in Mexico

The Observatorio has just started a collaboration with Condé Nast Mexico in order to better understand behavior of the Premium products consumer and the internet relevance in that country.

This collaboration, which is part of the international profile of the Observatorio has been initiated with a research project among subscribers and fans of this publisher's magazines: Vogue, Glamour, AD, GQ, and will help in revealing the differences between Spanish and Mexicans Premium product consumers.

luxury and perfection

the "Wabi Sabi"

Maria Eugenia Girón talks about the luxury industry and the Japanese concept of beauty "Wabi Sabi".